Open AR 2.0: Modular design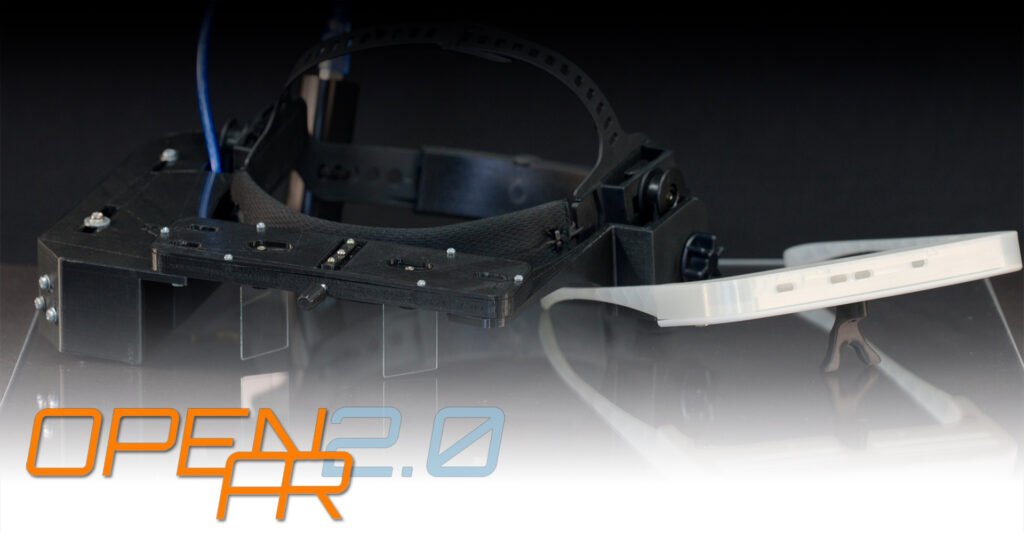 As the first version OpenAR headset has validated the idea of an affordable augmented reality (AR) headset, with the OpenAR 2.0 headset, we focus on making the device modular, improving the ergonomics yet keeping it accessible to the open-source community. In this version, the headset is constructed by two main modules as showed in the image below: a computing module on the top and attached under it is a module for display. With this approach, OpenAR 2.0 headset can be configured or customised for more use cases.
For the computing module, we chose Raspberry Pi Zero as a platform for development due to its popularity and support from the communities, any board with similar size can also be mounted on this module, for example Radxa Zero or Orange Pi. To provide augmented reality experience, we are working on an add-on board for the Pi Zero, which includes a display driver, multiple batteries charging circuit, USB-C port, inertial measurement unit,…
The display module is attached under the computing module and is basically a plate for mounting display. By separating the display module from the computing unit, different kinds of display can be adapted to OpenAR 2.0 headset. Currently, we are using a micro display as showed in the picture below. This module mounting can support 2 displays for stereoscopic vision with adjustable interpupillary distance.
With this modular approach, our goal is to make a more appealing open-source AR headset that is highly customisable for different use cases and budgets. To further expand the customisability, we are considering designing an external mounting system on the side of the headset for easily connecting input/output modules, for example, an infrared camera, speaker, laser rangefinder, or custom modules from the community, we would love to see more modules built by the open source community for the OpenAR headset.